Yamaha Soprano Recorder
Key of C, Baroque Fingering
Yamaha Recorders are known world-wide for their consistent high quality, this Rottenburg-style Recorder is no exception - it plays beautifully. It's made of ABS resin and has a very realistic Rosewood and Ivory look. It features three-piece construction (it is tunable) and has double holes for C-C# and D-D#.
Also included are a heavy zippered pouch, a cleaning rod, recorder cream (for the joints), and a fingering chart/care sheet.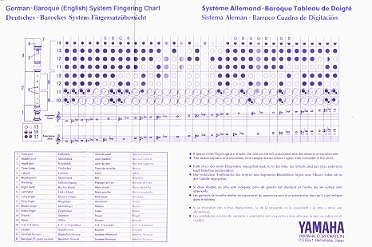 If you're looking for some tunes to play on your new Recorder, you might want to take a look at 30 Irish Tunes for Easy Recorder.
---
Yamaha YRS-312B Recorder, Key of C
Price - $
33.50
Catalog# -
697