Polishing Cloths
For Lacquered Brass or Nickel & Silver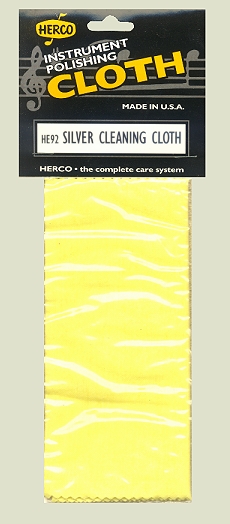 Keep your whistle bright and shiny with one of these polishing cloths.
The "Lacquer" Cloth measures 10.5" x 15" and is perfect for polishing lacquered brass whistles.
The "Silver" Cloth measures 7" x 16" and is perfect for polishing Nickel and Silver whistles.
Instructions (from package):
"Use the Cleaning Cloth to remove dirt and fingerprints without damaging their delicate finish. Roll cloth into a ball and rub lightly, cleaning a small section of the instrument at a time. Do not wash cleaning cloth. Discoloration does not in any way affect its use. It will last and give good result until worn to shreds."
---