Engraved Tilbury Soprano Whistle
By Tilbury Woodwinds Co.
Tunable - Keys of D, C & Bb



Physical Characteristics:
These are wide-body instruments made from .065 inch thick 6061-T6 Aluminum alloy. The body is 5/8 inches in diameter. The instrument quality and overall look and feel are very consistent. While the holes are slightly larger than on some instruments, to allow for easier half-holing, players with smaller hands should not have any trouble with this instrument. The black "plug" that makes the floor of the airway is curved and made of Delrin plastic. This helps to prevent clogging. These whistles are tunable.



Playing Characteristics:
These whistles are easy to play and are well balanced between octaves. Tuning is perfect and the instrument can be tuned a minimum of 20 cents sharp as well as flat. It plays with plenty of back pressure and it plays big enough for noisy venues, or for playing outside. This instrument is moderately loud, easy to play, and it is very responsive. It will comfortably handle any tap or roll that you throw at it.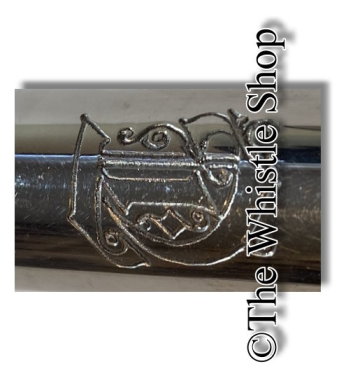 Cleaning and Care:
This instrument should be cleaned regularly, inside and out, with warm soapy water. A regular pipe cleaner, such as one may find in a hobby store or tobacco shop, can be used to clean the airway. Small surface nicks and scratches can be removed with a mild abrasive such as fine steel wool or an abrasive soap-based cleaner. One should avoid exposure to immoderate acids or caustics as they can damage the metal. Never wash it in an automatic dish washer.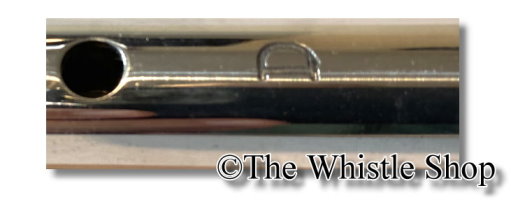 ---
A note from Thom Larson at The Whistle Shop:
"I find these new Tilbury whistles to be very well manufactured, and consider them to be an excellent value for a machined aluminum whistle. They have a nice, clear, consistent tone, plenty of volume (without being overpowering), and play very easily in the upper register.
---
Engraved Tilbury Soprano Whistle
Key of C or D - $119.00
Key of Bb - $129.00
Save over 10%! Set of all three keys - $330.00

Simply select your whistle from the proper Dropdown Box below, adjust the quantity if desired, then click the "Add to Your Shopping Cart" button.