Water Weasel

Whistles
Numerous keys available
Tunable
June 8th, 2005 - PLEASE NOTE:
Very sadly, Glenn Schultz (maker of Water Weasel whistles) passed away this morning. We do not know at this time if someone will be taking over his whistle business. Rest in peace Glenn, you will be sorely missed...
---
Water Weasels are made in Oxford, MI by Glenn Schultz. They are made of PVC, have a beautiful, clear tone and good volume - this is a great Session whistle.
We currently stock Water Weasels in the following keys (all are tunable):
Soprano E
Soprano D
Low G
Three Whistle Set - Soprano C, D, Eb (three bodies, one head)



As you can see above, these whistles are made from PVC plumbing pipe (the plumbing markings may or may not be included on any given whistle). Don't let this fool you - this is a high-quality whistle with a great tone!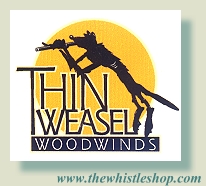 Here's what Dale Wisely of The Chiff and Fipple Website (www.chiffandfipple.com) had to say about Water Weasels:
"I have Water Weasels in E, D and Low G. I am extremely impressed with them ... People actually try to get rid of the plumbing code. It makes me sad."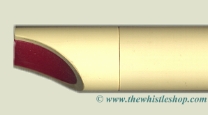 (Don't forget a Whistle Pouch for your whistle)
---
Water Weasel Whistles
Sorry, Not available at this time
Orders outside the U.S. must be for a minimum of $30.00 in merchandise!